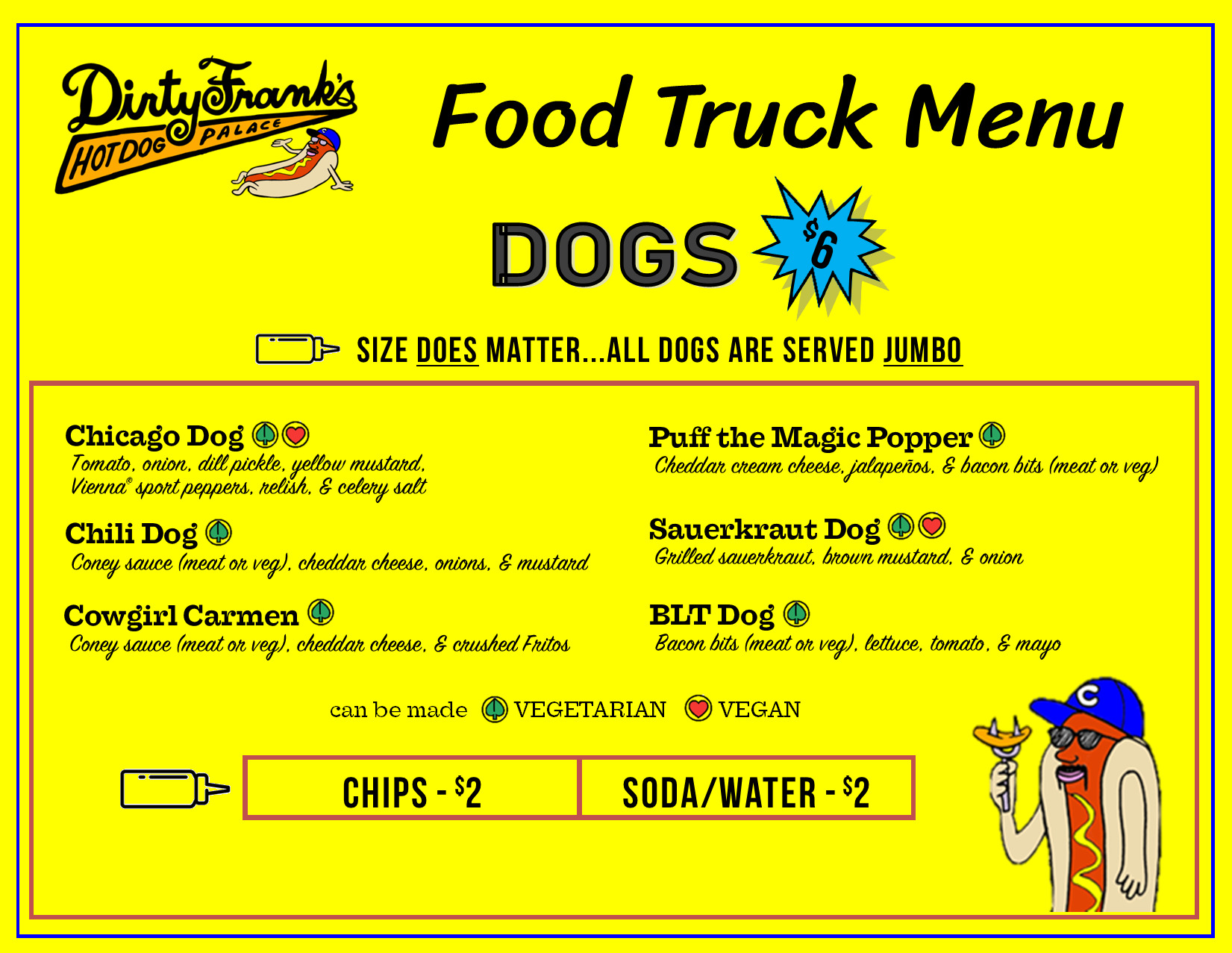 2021 Food Truck Events!
Submit a request using the form below! *Online ordering for pickup at the food truck is not currently available.*
🌭 Sat 2/20, 12p-3p: Clifton Park Apts, New Albany
🌭 Wed 2/24, 5p-7:30p: Blackstone Ct., Granville 43023
🌭 Thurs 2/25, 4:30p-7:30p: Bridgestone Apts, Hilliard
🌭 Wed 3/3, 4:30p-7:30p: 5400 Asherton Blvd, Dublin
🌭 Thurs 3/4 Central Park Apts. Columbus, OH 4:30-7:30p
🌭 Fri 3/5  Clarkshaw Meadows Powell, OH 4-7:30p
*Please note that submitting a request online does not book your event. You will be contacted by our team to confirm details and availability.